2019 has been a year where we have continued to gain more balance in the real estate market. Inventory levels have increased, days on market are longer, negotiations have opened up, and the constricted multiple-offer market is no longer the norm. It has been comforting to see price appreciation temper and move towards more normal, historical levels. Today's market certainly seems more sustainable and has provided some great opportunities for both buyers and sellers, especially for those that are both.
Recently, I did an analysis on new phenomenon that has presented itself. This is the presence of a dual market. A dual market is when you have different market conditions within the same overarching real estate market. This duality presents amazing opportunities for sellers who are also buyers, depending on where they want to go.
Two dual markets that I have discovered are the move-up market and the move-out market. The move-up market is when you sell the home you are in and move up to an upgraded home in a higher price point. For example, in Edmonds, WA there are many people who are interested in selling their current home and upgrading to a view home. When I analyzed the statistics in both sections of the Edmonds market it appears that a dual market is presenting itself.
In August, all homes in Edmonds under $1M had an absorption rate of 88% while all homes over a $1M, 16%. Months of inventory based on pending sales under $1M was only one month of available inventory, and over $1M, six months! That is the difference of a seller's market under $1M to a balanced market teetering on a buyer's market over $1M. After many solid years of strong appreciation, folks that are looking to cash out the equity on their current home and move it into a view home have the opportunity to move their investment with a sizable down payment and upgrade to the lifestyle they have been dreaming about.
Let's also not forget to mention today's interest rates. They are a point lower than they were a year ago, affording buyer's 10% more buying power. For example, a one-point lower rate on a home priced at $1.2M will now afford a buyer the purchase of a home at $1.32M with the same monthly payment. Couple that with price appreciation tempering and you have a move-up market heyday in the making!
The other dual market that is exciting to witness is the move-out market. This is prevalent for the Baby Boomers looking to cash out on the home that they enjoyed during their working years, typically near job centers, and relocate to an outlying area to retire. The chart below illustrates the market conditions and prices in the urban markets and compares them to the market conditions in some of the most popular retirement destinations in the state, such as Sequim, Island County, Okanogan County, and Chelan County.  Note, if there is a destination that is not listed and you would like the statistics, please reach out. I have access to many markets across the state and beyond.  Also, I am a part of an agent network that I can access to put you in touch with capable experts across or out of the state to help educate and serve your real estate needs with these markets.
< insert chart >
The previous, hard-core seller's market we experienced was quite the ride and built up some pretty major equity gains for homeowners across the board. It was exciting, but these more normal conditions are more pliable and comfortable. They allow for moves that don't require physically moving twice, high price escalations, or constantly getting beat out by other buyers to succeed. Overall, there is just more breathing room. Are there homes that get multiple offers, yes! Homes that are expertly brought to market with thoughtful pricing and dialed-in preparation are having fun with their results. Opportunities abound for both buyers and sellers, and in a market with more options it is important to align with an agent that can help navigate all the choices.
If you are curious about the opportunities these dual markets present, please reach out. It is my goal to help keep my clients educated and empowered to make strong decisions. This is especially rewarding when it leads to their next chapter in life, which are amazing transitions to be a part of. Stay tuned for next month's newsletter, when I will feature opportunities in the condominium market and how this duality is starting to take shape.
< use Pumpkin Patch header image >
Nothing feels more like fall than pumpkin picking, hay rides and corn mazes. Get your latte in hand and head out to any one of these great, local farms to have some harvest fun and find that perfect jack-o-lantern to light up your porch.
< use How Long Things Last header image >
We all know that nothing lasts forever, but when everything is working fine it is easy to forget that all of the systems and appliances in your home have a finite lifespan. Keep this information in mind, whether you are buying or selling a home, budgeting for improvements, or deciding between repairing and replacing.
Here's a brief look at some of the components of your home and their average lifespans (courtesy of the National Association of Home Builders)
ROOFING, SIDING, WINDOWS & DECKS. You can expect slate or tile roofs to last around 50 years, wood shingles 25-30, metal will get you about 25 years, while asphalts typically last about 20 years. The lifespan for siding can vary quite a bit. Brick will last 100 years or more, aluminum about 80 years and stucco will probably last you 25 years. Wood siding can last anywhere from 10 to 100 years depending on the climate you live in and how it is maintained. Both aluminum and vinyl windows will last 15 to 20 years, while unclad wood windows can have a life of 30 years or more. Cedar decks will average 15-25 years as long as they are properly treated and cleaned, and a high quality composite deck will last 30 years with minimal maintenance.
FLOORING. The natural flooring materials such as wood, marble, slate or granite will all last 100 years or more, while tile has an average life of 70-100 years. Vinyl can last up to 50 years, while laminate and linoleum will get you up to 25 years. Expect your carpet to last 8-10 years, depending on use.
KITCHEN & BATH. Laminate countertops can have a life of 20 years or more, but it will vary depending on use. Wood, tile and stone should last a lifetime, and cultured marble will typically see a lifespan of 20 years. You can expect your stainless steel sink to last you about 30 years, while an enamel-coated sink will give you five to 10 years. Slate, granite, soapstone and copper will be around for 100 years or more. Bathroom faucets should give you about 20 years, and toilets will average a 50-year lifespan, although some of the parts will need replacing.
APPLIANCES. The lifespan of appliances will vary widely depending on the appliance, the brand, model, and use. Use these average lifespan numbers as a rough guide for when it may make more sense to replace rather than repair. Gas ranges tend to have the longest lifespan of your major appliances, giving around 15 years of use. Electric ranges on the other hand, are closer to 13 years, which is also the expected lifespan for standard refrigerators and clothes dryers. Your garbage disposal should give you about 10 years of use, while the dishwasher and microwave will be around nine years. You can expect your electric furnace to last about 15 years, 18 for gas and 20 for oil-burning. Central air systems will live 10 to 15 years on average.
Check out the NAHB website for more information.
Posted on October 3, 2019 at 5:20 am
Melody Benton
|
Category:
Newsletter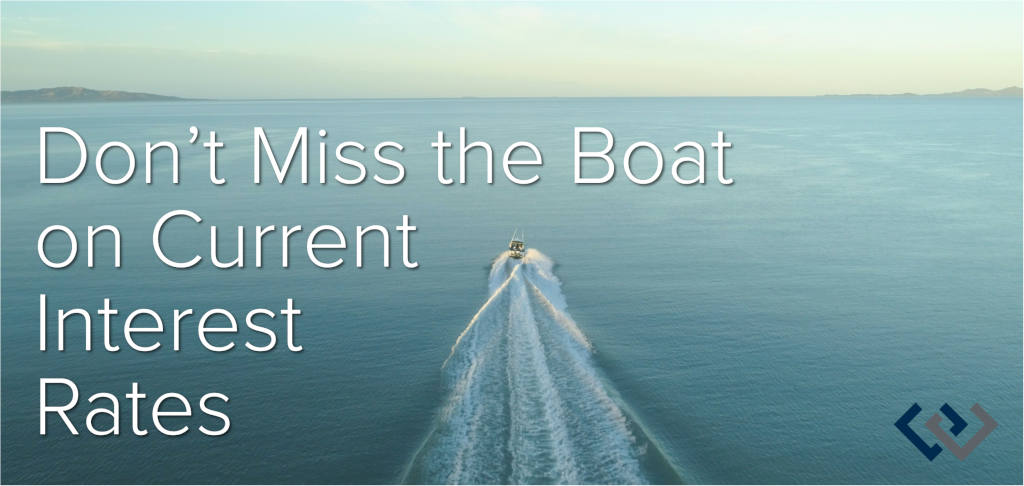 Most recently, buyers have enjoyed more selection in the marketplace which has led to more open negotiations versus bidding wars. This is illustrated by an increase in average Days on Market and a decrease in the average Sold-to-List Price Ratios complete-year over year (the last 12 months over the previous 12 months). In King County, the average Days on Market increased from 22 days to 36 days complete-year over year, and the Sold-to-List Price Ratio decreased from 101% to 98%. In Snohomish County, the average Days on Market increased from 25 to 35 days complete-year over year, and the Sold-to-List Price Ratio decreased from 100% to 98%.
Buyers have had more selection to choose from which has tempered price growth complete-year over year. Median price remains even in King County and up 3% in Snohomish County. Multiple offers are not as commonplace as they were, but terms such as inspection contingencies and home sale contingencies are doable in some areas and price ranges. This balancing out has created some more normal terms for buyers, while sellers are getting close to full price on average and cashing out on the above-average appreciation we enjoyed from 2012 to 2018.
It is still a seller's market, yet we are heading towards balance. The months of available inventory based on pending sales (the amount of time it would take to sell out of homes if no new homes came to market) currently sits at 1.7 months in King County and 1.5 months in Snohomish County. Zero to 3 months is a seller's market, 3-6 months a balanced market, and 6+ months a buyer's market. In 2017 to early 2018, inventory levels were commonly under one month, which was a very volatile and constricted environment within which to purchase a home. The direction towards balance is welcome and providing much more comfort when making a move.
The inventory levels are an amazingly beneficial phenomenon due to the fact that buyers are simultaneously enjoying the lowest interest rates we've had since 2016! Currently, the 30-year mortgage rate is hovering around 3.6% and the 15-year around 3.07% according to Freddie Mac. Not only are rates the lowest we've seen in 3 years, but they are an entire point lower than they were a in Q4 of 2018. When rates crested 4.5% last year, we saw a marked reduction in pending sales. This highlights the recent opportunities that have come alive for buyers to secure such low debt service and for sellers to have a larger audience. When rates rise, folks reassess and sometimes step aside, which is why this current opportunity should be taken advantage of.
This is meaningful because the rule of thumb is that for every one-point decrease in interest rate, a buyer gains ten percent in purchase power. For example, if a buyer is shopping for a $500,000 home and the rate decreases by a point during their search, they can up their price ceiling to $550,000 and keep the same monthly payment. This is huge, especially in the wake of intense price growth over the last 6-7 years, which priced many buyers out of the market. Buyers that took a break and stepped to the sidelines in the past may want to consider their opportunities now. This is the most favorable buyer environment (inside of a seller's market) we've seen in some time!

This recent decrease in rate is helping the move-up market come alive. What is great about this, is that it opens up inventory for the first-time buyer and helps complete the market cycle. First-time buyers are abundant right now as the Millennial generation is gaining in age and making big life transitions such as buying real estate. According to Nerd Wallet, 49% of all Millennials have a home purchase in their 5-year plan. The rates are also providing very low debt service for investors, second-home buyers, and down-size buyers headed toward retirement.
Will these rates last forever? Simply put, no! According to Freddie Mac, rates should increase closer to the 4's as we round out 2019 and head into 2020. While still staying well below the 30-year average of 6.85%, increases are increases, and securing today's rate could be hugely beneficial from a cost-saving perspective. Just like the 1980's when folks were securing mortgages at 18%, the people that lock down on a rate from today will be telling these stories to their grandchildren. Note the 30-year average – it is reasonable to think that higher rates must be in our future at some point.
So what does this mean for you? If you have considered making a move, or even your first purchase, today's rates are a huge advantage in helping make a move more affordable. If you are a seller, bear in mind that today's interest rate market is creating strong buyer demand, providing a healthy buyer pool for your home. As a homeowner who has no intention to make a move, now might be the time to consider a refinance. What is so exciting about these refinances, is that it is not only possible to reduce your monthly payment, but also your term, depending on which rate you would be coming down from.
If you would like additional information on how today's interest rates pertain to your housing goals, please contact me. I would be happy to educate you on homes that are available, do a market analysis on your current home, and/or put you in touch with a reputable mortgage professional to help you crunch numbers. Real estate success is rooted in being accurately informed, and it is my goal to help empower you to make sound decisions for you and your family.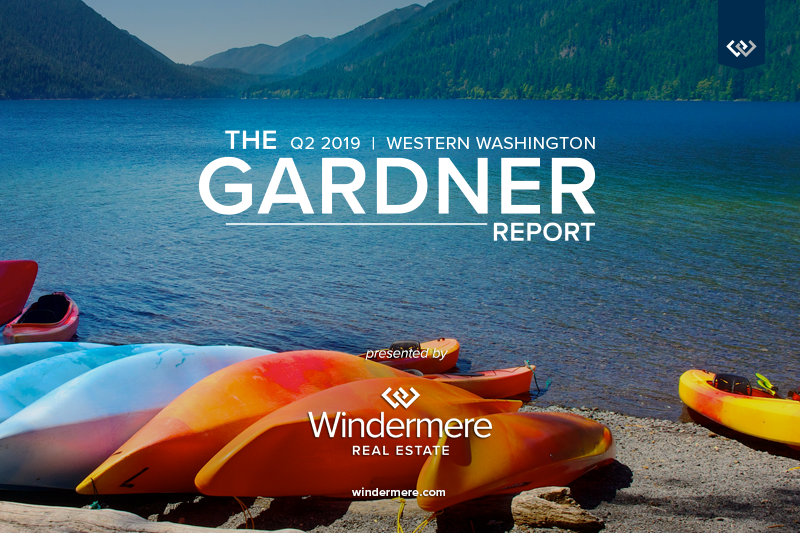 I am pleased to present the second-quarter 2019 edition of the Gardner Report, which provides insights into select counties of the Western Washington housing market. This analysis is provided by Windermere Real Estate Chief Economist Matthew Gardner. I hope that this information will assist you with making better-informed real estate decisions. For further information about the housing market in your area, please don't hesitate to contact me.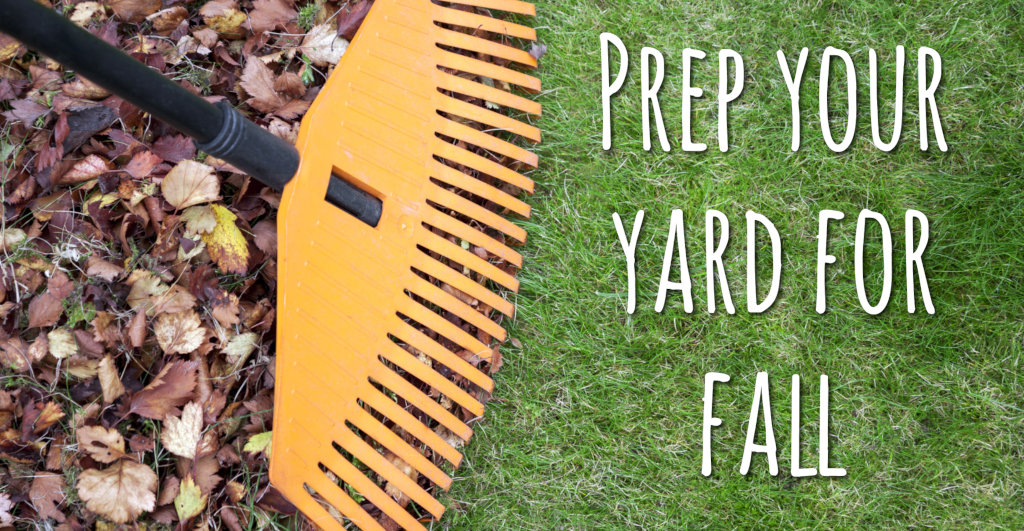 Summer is quickly coming to a close, and it's time to think about prepping your yard for fall.  Here are a few quick tips to get you started, and a full article here.
Fertilizing
All summer long, plants and grass are using up nutrients in the soil. After months of growing, your soil's reserves become depleted, which is why a fall fertilizer is great to restore nutrients and give your grass, shrubs, and perennials a boost to help them make it through winter. It is recommended to fertilize once every season.
Stop Pruning and Watering
Late summer and fall might seem like a good time to prune dead flowers and branches, but several experts recommend waiting until spring to prune anything. Pruning stimulates new growth, but with the frost coming, chances are this new growth won't survive. Pruning also interferes with the plant when it is going dormant.
In late September, you should also stop watering your plants to help them go dormant as well.
Posted on September 6, 2019 at 10:30 am
Melody Benton
|
Category:
Newsletter

Price appreciation has been a hot topic for some time, but over the last year, prices have started to balance out and it takes some explaining. As you can see from the map above provided by the National Association of Realtors, price appreciation over the long haul has been robust. The map above points out price appreciation since 2005, which was prior to the economic downturn. This demonstrates that if a homeowner was able to retain their home through the downturn of 2007-2012, that they came out on the other side well-positioned. Real estate is typically a long game, and that is one of the key points we will cover here.
First, let's review price growth after the down turn. Since 2014, price appreciation has been out of the ordinary! The average (normal) price appreciation is 3-4% year-over-year. For clarity, "year-over-year" is defined by the last 12 months averaged over the previous 12 months. This is a larger data pull and tells a deeper story than just taking one month and comparing it over that same month the year prior like the media typically does.
Over these last five years, we have seen double-digit year-over-year appreciation, specifically from 2015-2018. In fact, 2018 started out with 14% price gains over 2017. This was due to rapid job growth, tight inventory, and low interest rates. It was the perfect storm to rapidly drive up prices. In the second half of 2018, interest rates started to rise, inventory had huge gains, and affordability became an increasing issue. This stalled out demand and prices came off their spring peak. The second half of 2018 brought on a price correction and started to lead a path toward more normal appreciation levels.
In the beginning of 2019, we saw year-over-year price gains average from 8-9%. As we finished out the second quarter of 2019, the year-over-year price growth continued to balance out toward typical, historical levels. We are at a place in the year-over-year data where the crazed price appreciation is no longer within 12 months, and we are tracking from the correction that happened in the second half of 2018, reflective of more normal inventory levels.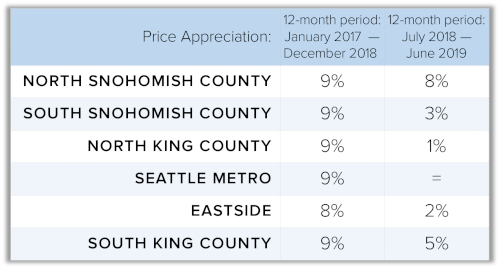 The majority of the large gains in 2018 happened in the first half of the year. Since May of 2018, inventory has grown, meaning we have seen more homes come to market, providing buyers more selection which tempers price growth. This has evened out price growth to more sustainable levels and aided in affordability. Coupled with the recent drop in interest rate (.75% since November 2018) the market has provided more ease for buyers to make purchases and for buyers that are sellers to make transitions without having to move twice. It is still a seller's market with inventory levels under 3-months, but we are starting to move toward more balance. This is a good thing!
What does all of this mean?  Quite a bit, but I'll touch on some key points.
Many homeowners are in very favorable equity positions, especially those who bought prior to 2016 (back to that long-game point).
The days of owning your home for 1-3 years and turning a profit with a quick sale are a blip in history from 2015-2017.
Buyers simply have more selection, so the homes that are in good condition, show-ready, and priced appropriately are seeing fantastic results such as quick market times, favorable terms, and full-price or sometimes over-list-price offers.
Overpricing is becoming more common as home sellers wrap their heads around the new normal of price appreciation. Attention to market trajectory and aligning with a trusted professional can help avoid this pitfall.
The more affordable areas have seen higher gains recently as the core areas balance out from hitting affordability ceilings.
Historically low interest rates (lowest in three years!) continue to drive demand and should be as important to watch for a seller as they are for a buyer.
Below are some national price appreciation predictions from CoreLogic and various economists. It is predicted that we will continue to have price appreciation, but for it to be more subtle. The fear of equity loss on a national level from these experts is minimal. It is understandable that when price gains become more subtle that it may seem like the sky is falling, but it is important to keep the long game in perspective.
Real estate is a complicated investment to navigate, but one that can provide amazing opportunity. It also relates to big life choices; whoever said moving was easy? That is why aligning with a trusted professional is key to help make these life-changing transitions. If you are curious about the value of your home in today's market or have thought about a move or even a first-time purchase, please reach out. It is my mission to help keep my clients informed and empower strong, life-changing decisions.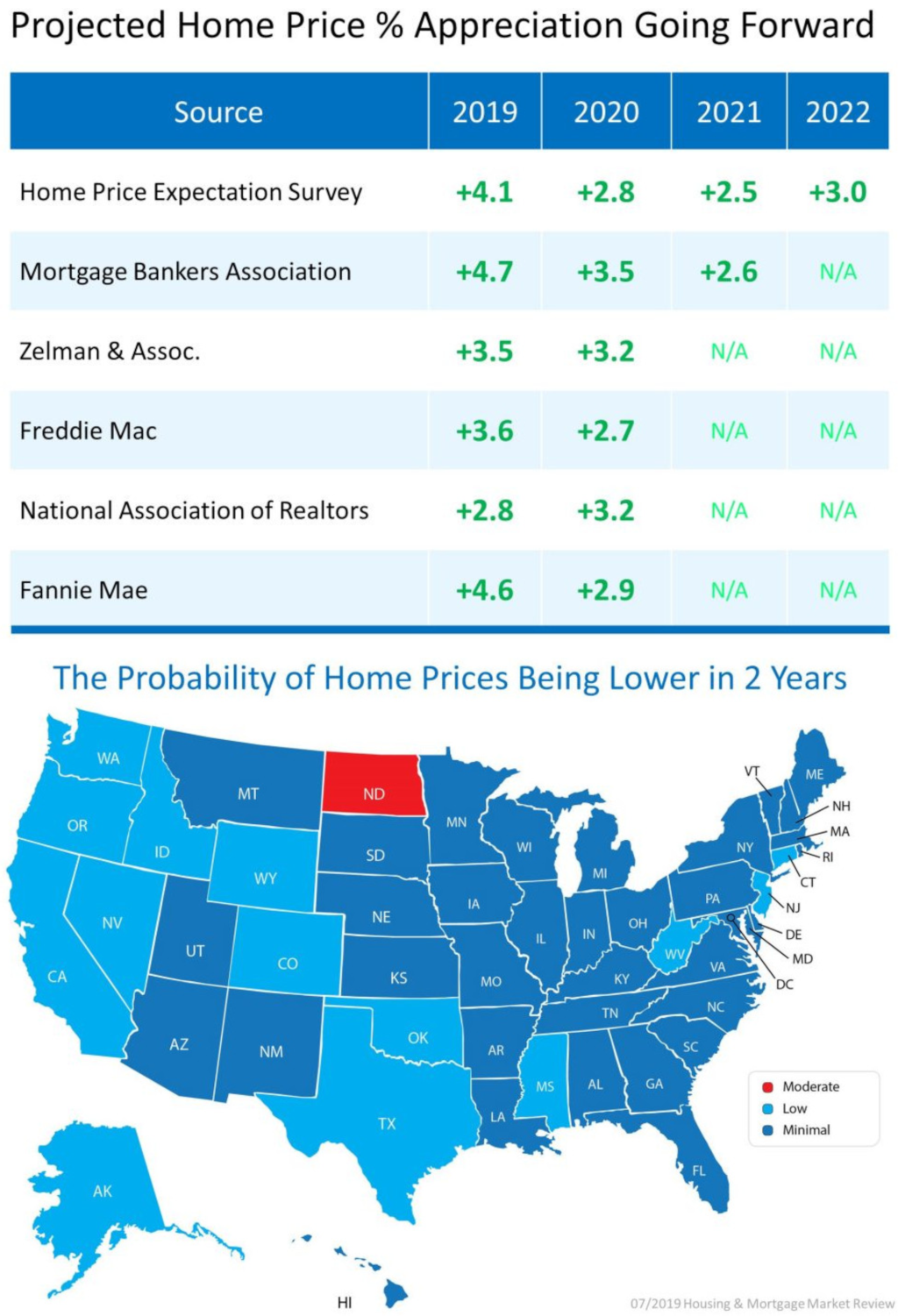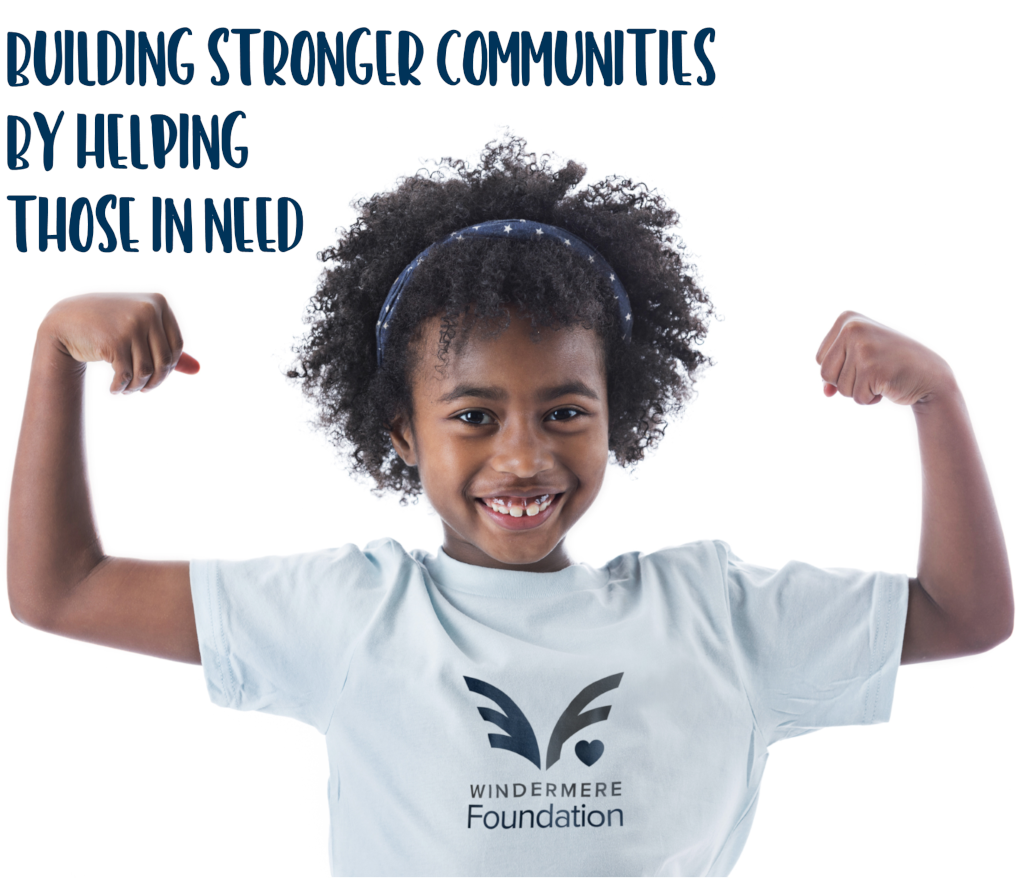 We're halfway through the Windermere Foundation's 30-year anniversary and there's no sign of donations slowing down. In the second quarter of this year, the Windermere Foundation collected $556,937, bringing our year-to-date total to $865,029, and our grand total to $38,871,157 raised since 1989. These donations are used to support non-profit organizations and programs that help low-income and homeless families throughout the Western U.S.
Every Windermere office has its own Windermere Foundation fund account from which we make donations to help those in need in our local communities. These funds come from each real estate transaction that we close, as well as individual donations from agents, staff, and the community.
Thank you for your support! Together, we are able to make a real difference for those in need in our local communities.

All of us at Windermere are very excited to kick-off our fourth season as the Official Real Estate Company of the Seattle Seahawks!
Once again, our #tacklehomelessness campaign is front-and-center, with the Windermere Foundation donating $100 for every Seahawks home-game defensive tackle to Mary's Place, a Seattle-based non-profit organization that provides safe, inclusive shelter and services supporting women, children, and families on their journey out of homelessness. We are looking forward to raising even more money – and awareness – for this important cause.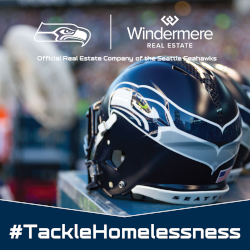 Our partnership with the Seahawks and Mary's Place fits perfectly with the mission of the Windermere Foundation which is to support low-income and homeless families in the communities where we have offices. Through the #tacklehomelessness campaign, we hope to be able to do even more.
Check out the Seahawks schedule here, the preseason is just a couple of weeks away!
Posted on August 12, 2019 at 5:49 am
Melody Benton
|
Category:
Newsletter
Changes are coming: The Washington State Legislature is changing the way in which real estate excise taxes (REET) are calculated. REET are different from your annual property taxes; they are the tax that a seller pays when they sell their home, based on the sale price.
Currently, the Washington State excise tax is 1.28 percent. Local municipalities add their excise tax on top of the state tax, with most cities in our area adding 0.50 percent, to total 1.78 percent. Effective January 1, 2020, Washington State will begin calculating real estate excise taxes based on a tier system. Below are examples of how this change will affect the different price points.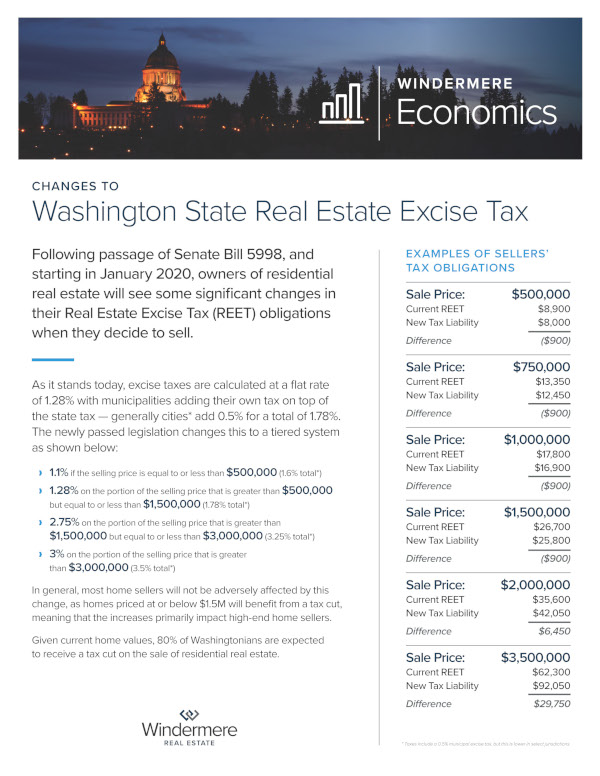 The majority of sellers will enjoy a slight savings once the new tax structure starts in 2020, however, sellers whose homes are worth $1.5M or more should pay close attention as the tiered system will cost them more in 2020. If you own a high-end home and have been considering downsizing, doing so inside of 2019 may be a winning strategy.
If you or someone you know is curious about the value of your home or you have considered a move, please reach out. It is my goal to help keep my clients informed and empower strong decisions.
On June 7th, my office spent our annual Community Service Day with the Snohomish Garden Club constructing trellises, weeding and staking beds and planting and labeling a half-acre of produce!
The Snohomish Garden Club will harvest this half-acre, which will yield close to 10,000 pounds of fresh produce to be donated to various food banks and senior centers in Snohomish County. The land for the garden is generously donated by the Bailey Family Farm.
For more information on how you can lend a hand, please visit: SnohomishGardenClub.com
Windermere's Community Service Day was established in 1984 to offer agents and staff a chance to volunteer an entire workday to give back to the neighborhoods in which they live and work.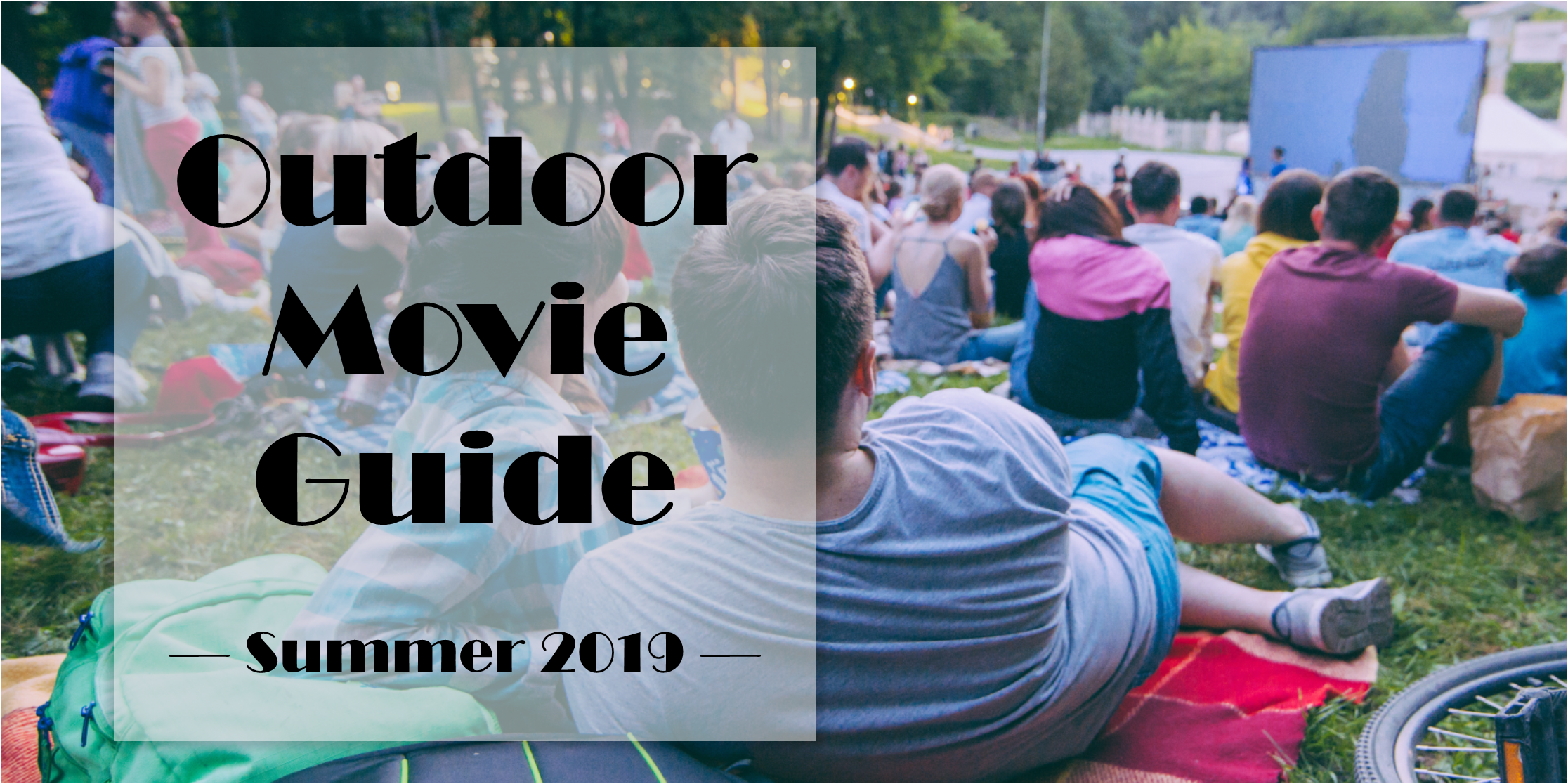 The longer days and warmer weather means that your favorite movie is no longer relegated only to a dark stuffy room. Grab the folding chairs, blankets and popcorn, and check out a few of these fun outdoor movies. You'll find classics like Ferris Bueller's Day Off and The Princess Bride, as well as newer releases like Mary Poppins Returns and Spider Man: Into the Spider-Verse. Most of them are free, and many locations also offer fun, family-friendly activities before the movie starts.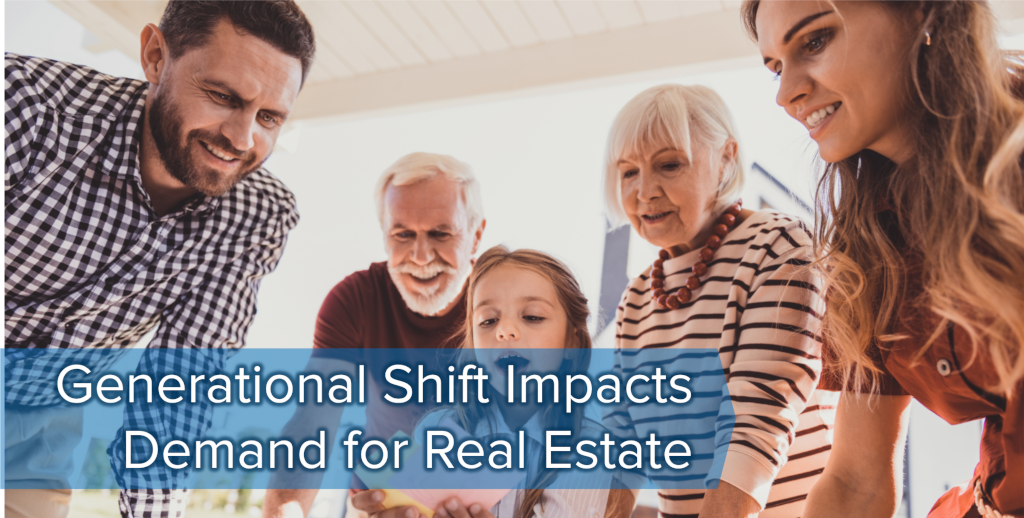 The generational shift that is happening in our country right now is having a strong influence on demand for real estate. As the Millennials gain a stronger foothold into their adulthood, Generation X settles in with family, Boomers move towards retirement and the Silent Generation find themselves making moves for health reasons, the desire to match their homes to the time in their life is creating strong demand in the real estate market.
In the month of April, the absorption rate based on pending sales was 81% in north King County and 91% in south Snohomish County. Historically low interest rates are helping to fuel this demand. In fact, rates are over half a point lower than they were six months ago.  The low rates are enabling people to make moves with less debt service to satisfy their changing needs for housing based on their age and lifestyle. Below you can see a chart from the National Association of Realtors outlining this motivation.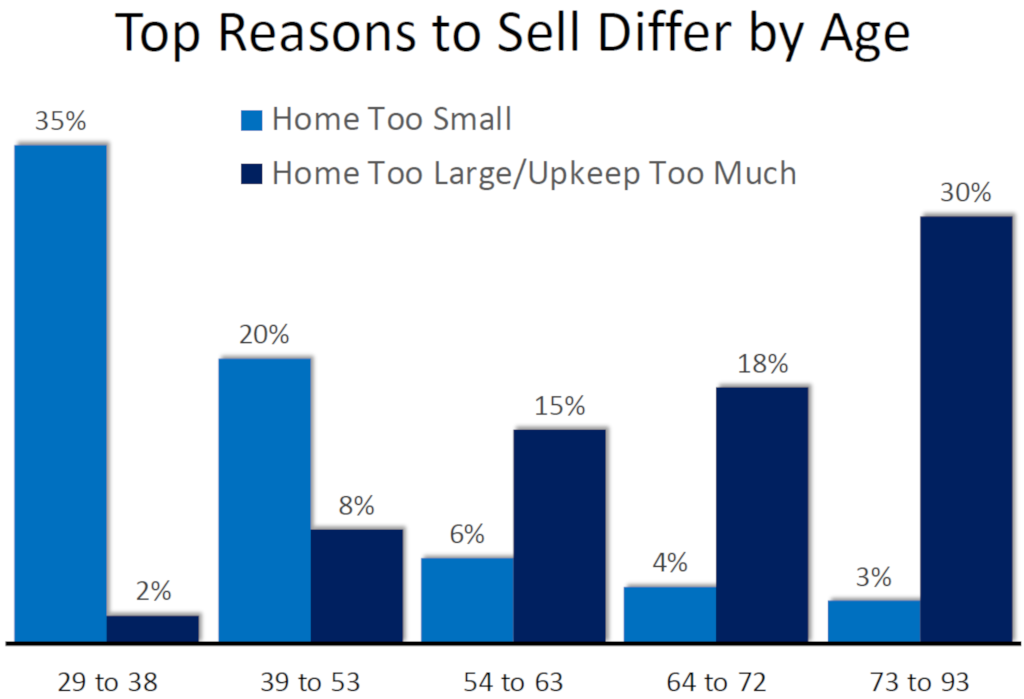 Recently, the National Association of Realtors did a survey of home buyers to help understand the generational influence on real estate. From July 2017 to June 2018 they gathered data which outlined the top motivators for each age group. Let's take a look at what caused these groups to make moves.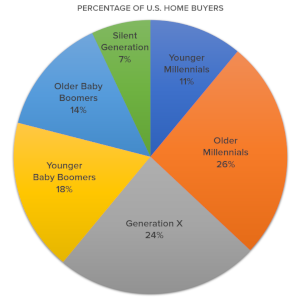 Young Millennials (1990-1998)
This group accounted for 11% of all home buyers and were predominantly first-time home buyers. Motivated by the desire to start building wealth through owning real estate and purchasing as close to work as possible, this group enjoyed small ramblers, townhomes and condos. This group used financing to obtain their purchases and used savings or gift funds to amass their down payment. A common misconception from this group is that they need a large down payment in order to purchase. This group utilized loan programs with smaller, single-digit down payments to help get their foot in the door of becoming a home owner and building wealth.
Older Millennials (1980-1989)
This group accounted for 26% of all home buyers, the largest group! They have become more established in their careers and are getting married and having children, which is creating the need for a larger home. They tend to gravitate toward larger homes and are willing to move a bit further away from work to obtain the larger square footage. This group is moving into the suburbs and considering school districts and commute times. Some were able to move equity from their first home to the next, creating a larger down payment;  others bought for the first time to avoid high rents.
Generation X (1965-1979)
This group accounted for 24% of all home buyers, the second largest group. They are motivated to upgrade to the largest square footage of all, and take a multi-generational approach to their housing. Many with aging children and/or parents, it is not uncommon for this group to consider having room for adult children or older parents. Still in prime earning years, proximity to work is very important.  Positive equity positions have helped this group make these transitions.
Younger Boomers (1955-1964)
This group accounted for 18% of all home buyers. Job change and desire to be closer to friends and family motivated this group. Positive equity growth enabled some of this group to have sizable down payments. Another interesting fact about this group is that one in four were a single female, some of which were first-time home buyers.  In some cases divorce and death lead individuals to still take on home ownership to build wealth and avoid high rents.
Older Boomers (1946-1955)
This group accounted for 14% of all home buyers. The ability to move equity from one home to the next was a huge influence for this group, and enabled them to find that "forever home" with large down payments and in some cases with "all cash". The house with less maintenance, more upgrades, possibly further away from job centers, but still close to family and friends.  Single level living is of high priority for this group along with turn-key finishes.
Silent Generation (1925-1945)
This group accounted for 7% of all home buyers and often centered themselves in senior living choices. Smaller homes or condos with stair free access in communities close to family and health services are a priority for this group. Through years of equity growth many of these purchases are "all cash" or only with the need for a very small mortgage.
Life changes motivate real estate decisions.  Career changes, marriage, divorce, family size, retirement, and the desire to be close to family and friends are just some of the reasons people decide to make moves. Fortunately, today's low interest rates and the ability to transfer equity from one property to another is having a positive effect on demand for real estate. The recent balancing of the market due to more inventory has also made it a bit easier for first-time home buyers to purchase a home.
If you're curious about the market and how your goals, current lifestyle, and financial position measure up, please contact me. I can help you analyze your ability to match your home to your life. It is my goal to help keep my clients informed and empower strong decisions.

We are collecting vegetable seeds and starts for the Martha Perry Garden, where volunteers grow thousands of pounds of fresh produce every year for local food banks.
My office will be spending a volunteer day in the garden for our annual Community Service Day in June. In addition to our labor, we will gift them all of the vegetable seeds and starts collected between now and then.
All seeds should be no more than a year old, although fresh seeds are preferred.
Wish List:
Basil, Beets, Cabbage, Carrots*, Cauliflower, Chard, Cucumbers, Green Beans, Herbs, Marigolds, Peppers, Radishes, Summer Squash, Snow Peas, Tomatoes, Winter Squash, Zucchini
*High Demand!
Starts of cucumbers, winter & summer squash, cole crops (cabbage, cauliflower, broccoli, kale, etc) are especially welcome
Thank you!!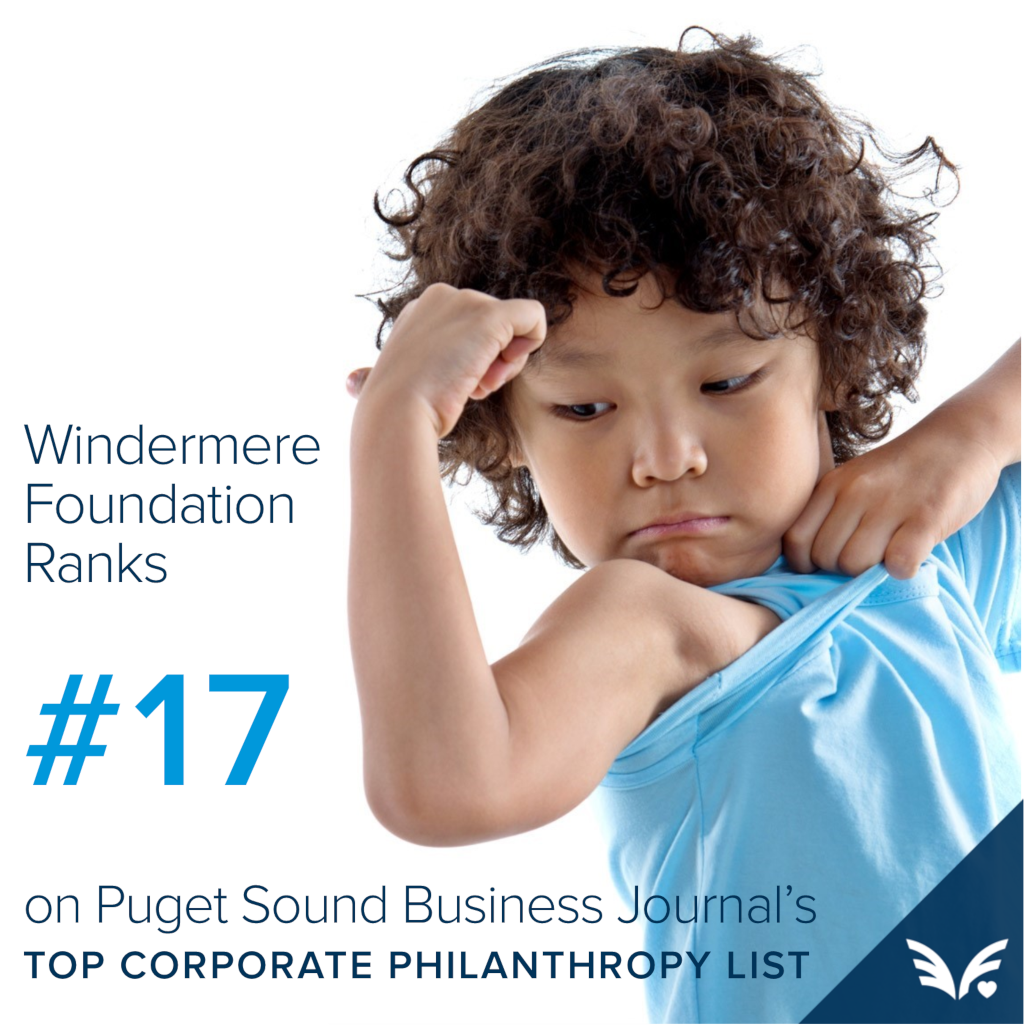 Windermere Foundation Recognized at Puget Sound Business Journal Philanthropy Luncheon
The Windermere Foundation was recognized last week, along with 74 other generous companies, at the annual Puget Sound Business Journal's Corporate Philanthropy luncheon. The Windermere Foundation moved up the list (and it's a very impressive list, full of national and international companies!) from #22 to #17!
Check out WindermereFoundation.com for more info on our culture of giving back.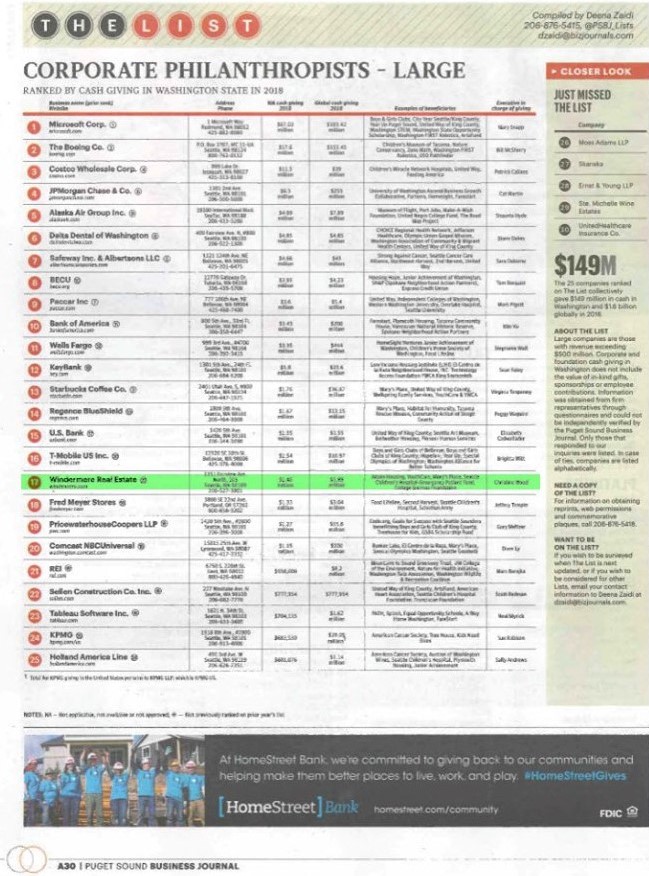 Posted on June 4, 2019 at 9:50 am
Melody Benton
|
Category:
Newsletter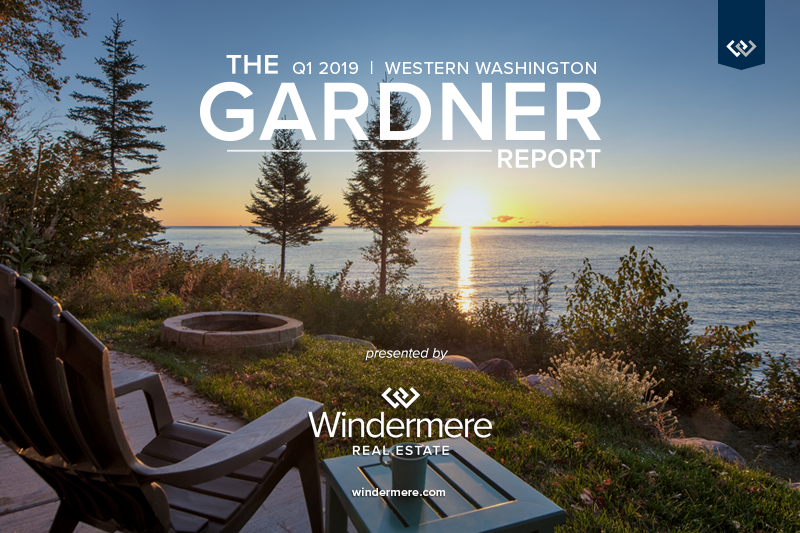 I am pleased to present the first-quarter 2019 edition of the Gardner Report, which provides insights into select counties of the Western Washington housing market. This analysis is provided by Windermere Real Estate Chief Economist Matthew Gardner. I hope that this information will assist you with making better-informed real estate decisions. For further information about the housing market in your area, please don't hesitate to contact me.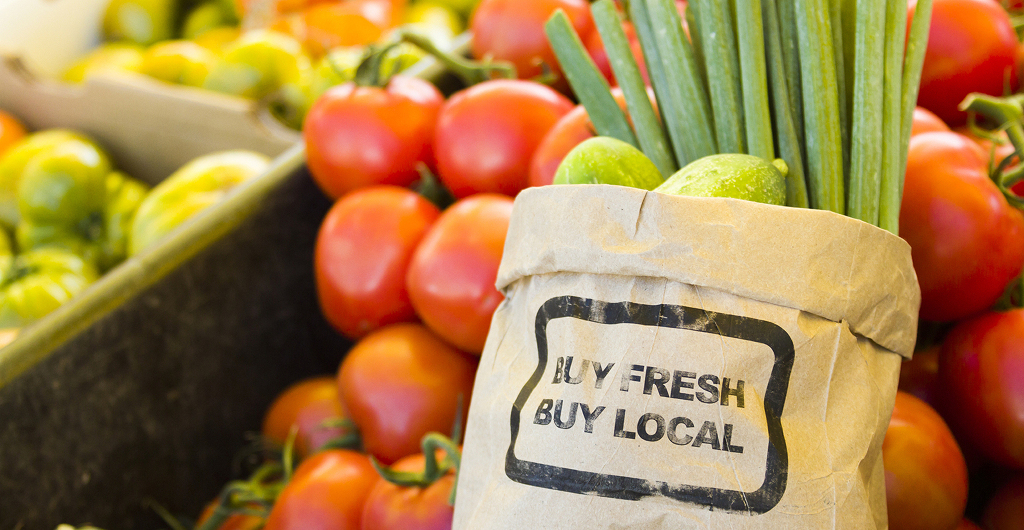 When you shop at a local Farmers Market, you're buying outstanding freshness, quality and flavor. Knowing exactly where your food comes from and how it was grown provides peace of mind for your family. Plus, you're supporting a sustainable regional food system that helps small family farms stay in business; protects land from development, and provides the community with fresh, healthy food. Find one near you!

We are collecting vegetable seeds and starts for the Martha Perry Garden, where volunteers grow thousands of pounds of fresh produce every year for local food banks.
My office will be spending a volunteer day in the garden for our annual Community Service Day in June. In addition to our labor, we will gift them all of the vegetable seeds and starts collected between now and then.
All seeds should be no more than a year old, although fresh seeds are preferred.
Wish List:
Basil, Beets, Cabbage, Carrots*, Cauliflower, Chard, Cucumbers, Green Beans, Herbs, Marigolds, Peppers, Radishes, Summer Squash, Snow Peas, Tomatoes, Winter Squash, Zucchini
*High Demand!
Starts of cucumbers, winter & summer squash, cole crops (cabbage, cauliflower, broccoli, kale, etc) are especially welcome
Thank you!!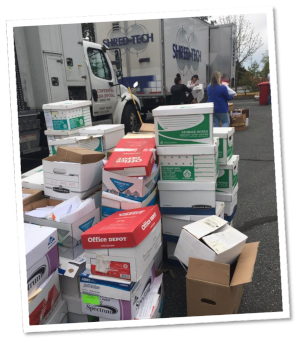 Thank you for another successful Shred Day!
Two full truckloads of paper were safely shredded and recycled.
We love providing this service for our clients, friends and neighbors, but what we're really excited about is how you all gave back to the community. Your donations provided 534 pounds of food and $1,129 to benefit Concern for Neighbors food bank. Thank you!

Spring is in the air! The bulbs are starting to poke out of the ground and we recently hit 70 degrees in the Greater Seattle area. This is the time of year, due to weather and the end of the school year approaching, that the local real estate market starts to take off with activity. Not only is the sun thawing out gardens and backyard patios, helping to ready homes for market, but interest rates are continuing to fall, providing a heyday for buyers and sellers.
Spring is the time of year we see more homes come to market providing more selection for buyers. This is what we call our peak season. This spring, however, is especially meaningful due to the recent decrease in interest rates. Seasonality naturally brings more activity, but 2019 has started out with a downward trajectory in regards to interest rates, which has been a welcome shift after watching rates increase by almost an entire point over the course of 2018.
According to Ycharts.com, as of March 14th the US 30-year mortgage rate is at 4.31%, compared to 4.41% the week prior and 4.46% last year. This is quite a bit lower than the long term average of 8.07%. Additionally, rates are now over half a point lower than they were just four months ago, which gives buyers 5% more buying power. Meaning they can increase their price range by 5% and keep the same mortgage payment.
We are beginning to see a ton of activity at open houses, market times are starting to shrink, and multiple offers are popping up again. Demand is on the rise, with first-time home buyers out in full-force along with move-up and down-size buyers all going after the same inventory. Price appreciation will start to happen again month-over-month as the tulips start to open and veggie gardens start sprouting.
This assessment is not only factual and researched, it is anecdotal. You see, statistics are only reported monthly from the NWMLS, so the stories from the streets tell the real story of where we have been, what's happening now, and where we are headed in the real estate market. My daily engagement with the market, either helping buyers or sellers, researching values, showing properties, negotiating contracts, and working on inspections and appraisals helps me to be informed of the trends before they are even reported.
Around the third of each month, the NWMLS distributes a press release to the media reporting the previous month's statistics. The media grabs the numbers that are most exciting to them to craft a story around. They create headlines to entice readership, which in turn sells advertising. The problem is that these news stories often only tell part of the story.
A classic example of cherry picked statistics used to create a headline came earlier this month.  The Seattle Times reported in a sub-headline that Snohomish County home prices were falling at their fastest rate in seven years. This is simply not the whole truth. This is a common tactic of the media often only using month-over-month numbers (comparing the current month to the same month a year ago) versus a complete year-over-year analysis. Real estate is a long-term investment, and month-over-month numbers tend to provide more of a snapshot rather than a longer-term analysis of data and what influenced it.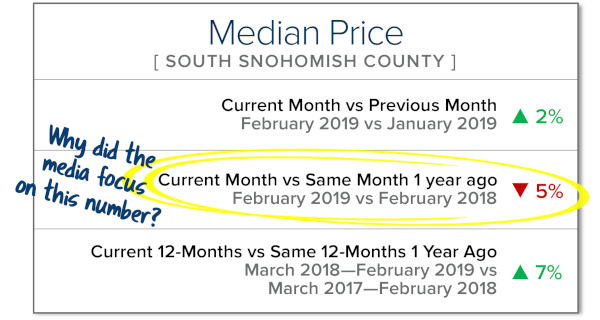 We need to look at the data from all angles. Where were we a year ago, what has happened over the course of the last year in comparison to the previous year, and what happened this month compared to last month? Real-time experiences matter too, as the market changes weekly and even daily. Interactions throughout the month help me understand what opportunities the current environment will provide before the ink even dries on the media release. All of this helps us understand where we have come from and where we are headed. Couple that with front-line, daily experiences, and your trusted advisor can help you determine how all of this relates to your bottom line much more effectively than an article in the newspaper.
Another important factor to consider is that the bulk of the statistics reported in that monthly NWMLS press release are based on closed sales. While closed sales are very important, we must also closely track pending sales activity (homes currently under contract). Closed sales show where we have been and pending sales indicate where we are headed. February was a misleading month because of Snowmageddon. It halted new inventory reaching the market and kept buyers at home. The second half of February once the roads were cleared, had buyers lined up. Many of those buyers are anxiously waiting for that seasonal surge in inventory as we head into spring. This is indicated by conversations being had at open houses and one-on-one encounters with clients. Buyers want to take advantage of these surprisingly low interest rates now and sellers are enjoying the audience they are providing.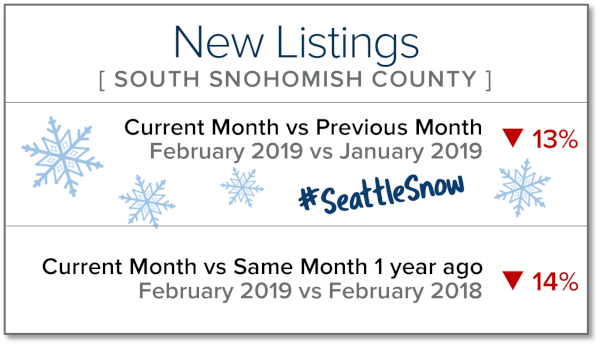 Unfortunately, the media is the initial source of information, and sometimes the only source a consumer considers when making such big decisions. I can't tell you how often I encounter people that are grossly misled by alarming headlines and bite-sized bits of media when it comes to their largest asset, or the consideration of entering into home ownership.
Supply and demand illustrates where we are at in the market, and factors such as interest rates, the local and global economy, and simple things like weather and consumer mindset drive the market. Consumer mindset is influenced by the media. Take it a step further and make sure you are aligned with a professional who is committed to tracking all of this and can help explain how it all relates to you. Everyone has their own goals and their own concerns; it is the analysis of a well-researched trusted advisor that can help you navigate these meaningful financial decisions. It is my goal to provide my clients with the most up-to-date information to help empower strong decisions. If you are curious how this all relates to you, please reach out. I'd be happy to discuss and help educate.

Growing your own vegetables is both fun and rewarding. It might seem intimidating if you've never done it before, but once you get started, you'll find it isn't very hard. Gardening is a learning experience, though. You'll find that some things work better than others, and every planting season gives you another opportunity to make some tweaks and try again.
The first thing you need to decide is where to plant. For most veggies, this should be the sunniest spot you have. And of course, the second big question is what to plant. Go for the things you love to eat, as well as plants that will thrive in the amount of sun you have.
Our climate in the Pacific Northwest requires some crops to be started indoors in the winter and transplanted outside in the spring. But it's not too late to get started. There are lots of plants that you can sow directly into the garden in early spring. Here are a few: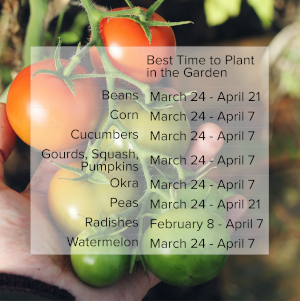 There are also many crops that can be planted in the summer for a fall harvest. Click here for a complete timeline of planting vegetables in the Seattle area.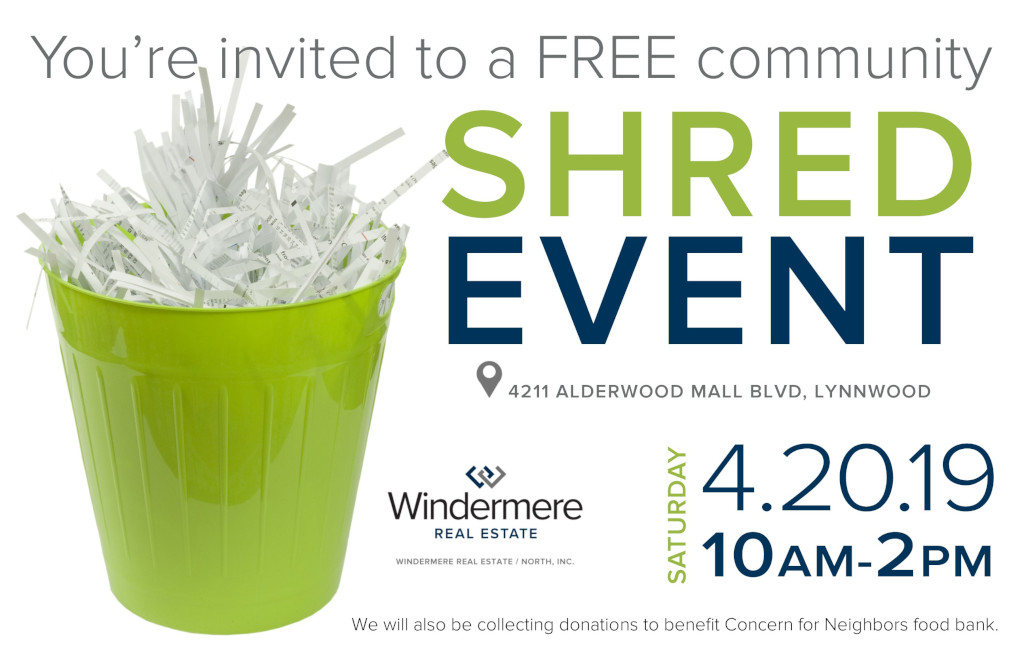 Celebrate Earth Day with us! Bring all your sensitive documents to be professionally destroyed on-site by Confidential Data Disposal. Limit 20 file boxes per customer.
We will also be collecting non-perishable food and cash donations to benefit Concern for Neighbors Food Bank. Donations are not required, but are appreciated.
Saturday, April 20th, 10am – 2pm.
4211 Alderwood Mall Blvd, Lynnwood 98036
*This is a shredding-only event. Only paper will be accepted – no electronics or recyclables.
Posted on April 16, 2019 at 5:01 am
Melody Benton
|
Category:
Newsletter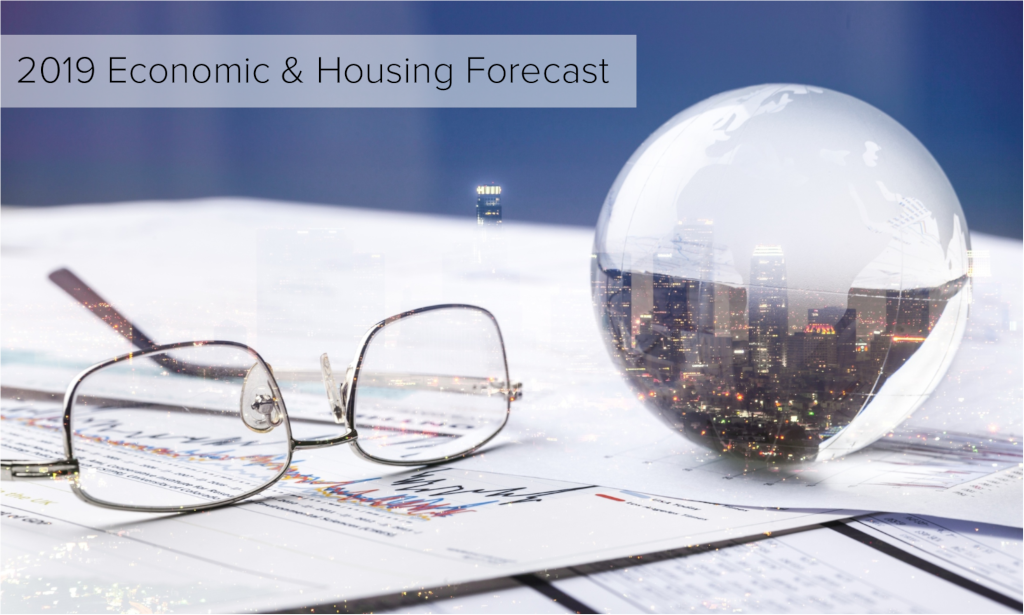 Happy 2019! As we head into the New Year, it's a great time to look ahead to what the real estate market has in store. Just last week, I had the pleasure of hosting an Economic Forecast Event with Windermere's Chief Economist, Matthew Gardner, and soaked up his knowledge and predictions. Below are his general predictions for the at-large real estate market across the nation. Please review and let me know if you have any questions.
Beyond the national forecast, at the event Matthew reported specifically on the Greater Seattle market, including both King and Snohomish counties. I received his Power Point presentation and I am happy to share his slides, should you request them.
A few take-a-ways to note are:
Seattle remains strong economically and our job market is thriving.
Interest rates are still historically low and will rise, but not beyond 6%.
It is still a seller's market in our area, but price escalations are softening, creating more balance and sustainability. We are NOT experiencing a bubble.
25% of homeowners in our region have 50% equity in their homes.
An economic recession is upon us in 2020. This one should be much like the 1991 recession; short and not based in housing.
Be careful how you process the media's take on the market as they often use extreme month-over-month numbers vs. richer long-term data.
Prices are expected to rise 5-7% in 2019, which is more normal, but above the long-term average, yet lower than the recent double-digit year-over-year gains we've seen since 2012.
It is always my goal to help empower my clients with information to help them make informed decisions regarding their real estate.  Let me know if you'd like that Power Point. I'm happy to share and help you dissect the information. Here's to a great 2019!
2019 Economic and Housing Forecast
Posted on Windermere.com in Market News by Matthew Gardner, Chief Economist, Windermere Real Estate
What a year it has been for both the U.S. economy and the national housing market. After several years of above-average economic and home price growth, 2018 marked the start of a slowdown in the residential real estate market. As the year comes to a close, it's time for me to dust off my crystal ball to see what we can expect in 2019.
The U.S. Economy
Despite the turbulence that the ongoing trade wars with China are causing, I still expect the U.S. economy to have one more year of relatively solid growth before we likely enter a recession in 2020. Yes, it's the dreaded "R" word, but before you panic, there are some things to bear in mind.
Firstly, any cyclical downturn will not be driven by housing.  Although it is almost impossible to predict exactly what will be the "straw that breaks the camel's back", I believe it will likely be caused by one of the following three things: an ongoing trade war, the Federal Reserve raising interest rates too quickly, or excessive corporate debt levels. That said, we still have another year of solid growth ahead of us, so I think it's more important to focus on 2019 for now.
The U.S. Housing Market
Existing Home Sales
This paper is being written well before the year-end numbers come out, but I expect 2018 home sales will be about 3.5% lower than the prior year. Sales started to slow last spring as we breached affordability limits and more homes came on the market.  In 2019, I anticipate that home sales will rebound modestly and rise by 1.9% to a little over 5.4 million units.
Existing Home Prices
We will likely end 2018 with a median home price of about $260,000 – up 5.4% from 2017.  In 2019 I expect prices to continue rising, but at a slower rate as we move toward a more balanced housing market. I'm forecasting the median home price to increase by 4.4% as rising mortgage rates continue to act as a headwind to home price growth.
New Home Sales
In a somewhat similar manner to existing home sales, new home sales started to slow in the spring of 2018, but the overall trend has been positive since 2011. I expect that to continue in 2019 with sales increasing by 6.9% to 695,000 units – the highest level seen since 2007.
That being said, the level of new construction remains well below the long-term average. Builders continue to struggle with land, labor, and material costs, and this is an issue that is not likely to be solved in 2019. Furthermore, these constraints are forcing developers to primarily build higher-priced homes, which does little to meet the substantial demand by first-time buyers.
Mortgage Rates
In last year's forecast, I suggested that 5% interest rates would be a 2019 story, not a 2018 story. This prediction has proven accurate with the average 30-year conforming rates measured at 4.87% in November, and highly unlikely to breach the 5% barrier before the end of the year.
In 2019, I expect interest rates to continue trending higher, but we may see periods of modest contraction or levelling.  We will likely end the year with the 30-year fixed rate at around 5.7%, which means that 6% interest rates are more apt to be a 2020 story.
I also believe that non-conforming (or jumbo) rates will remain remarkably competitive. Banks appear to be comfortable with the risk and ultimately, the return, that this product offers, so expect jumbo loan yields to track conforming loans quite closely.
Conclusions
There are still voices out there that seem to suggest the housing market is headed for calamity and that another housing bubble is forming, or in some cases, is already deflating.  In all the data that I review, I just don't see this happening. Credit quality for new mortgage holders remains very high and the median down payment (as a percentage of home price) is at its highest level since 2004.
That is not to say that there aren't several markets around the country that are overpriced, but just because a market is overvalued, does not mean that a bubble is in place. It simply means that forward price growth in these markets will be lower to allow income levels to rise sufficiently.
Finally, if there is a big story for 2019, I believe it will be the ongoing resurgence of first-time buyers. While these buyers face challenges regarding student debt and the ability to save for a down payment, they are definitely on the comeback and likely to purchase more homes next year than any other buyer demographic.
Originally published on Inman News.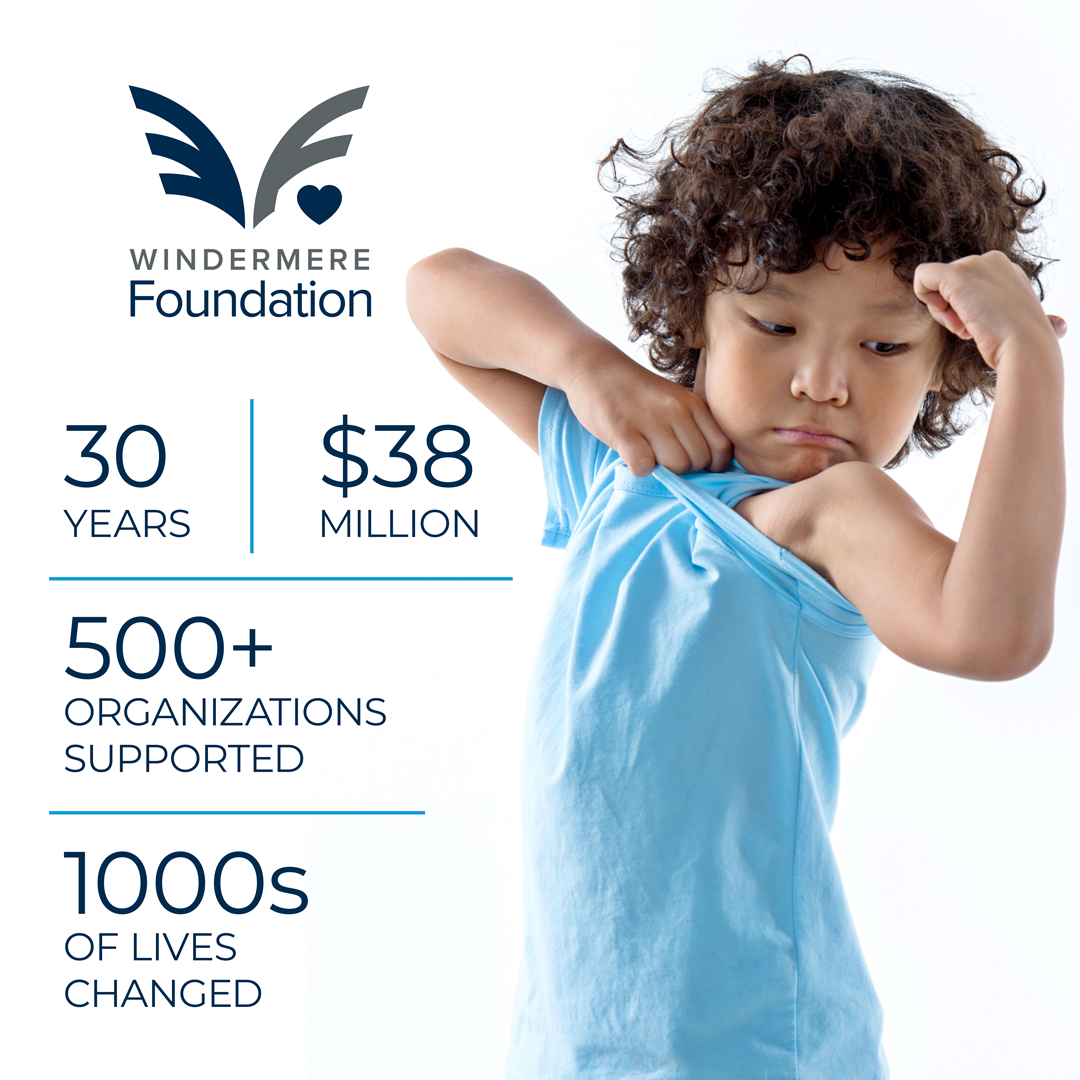 At Windermere we help people buy and sell homes, but we also help build community. I'm proud to support the Windermere Foundation with every home I help sell or buy. 2018 concluded with another great year of fundraising and giving for the Windermere Foundation, thanks to the continued support of agents, franchise owners, staff, and the community. Nearly $2.5 million was raised in 2018, bringing our grand total to over $38 million raised since the Foundation's inception in 1989! This money goes right back into our community, helping low-income and homeless families. Read the full blog post here.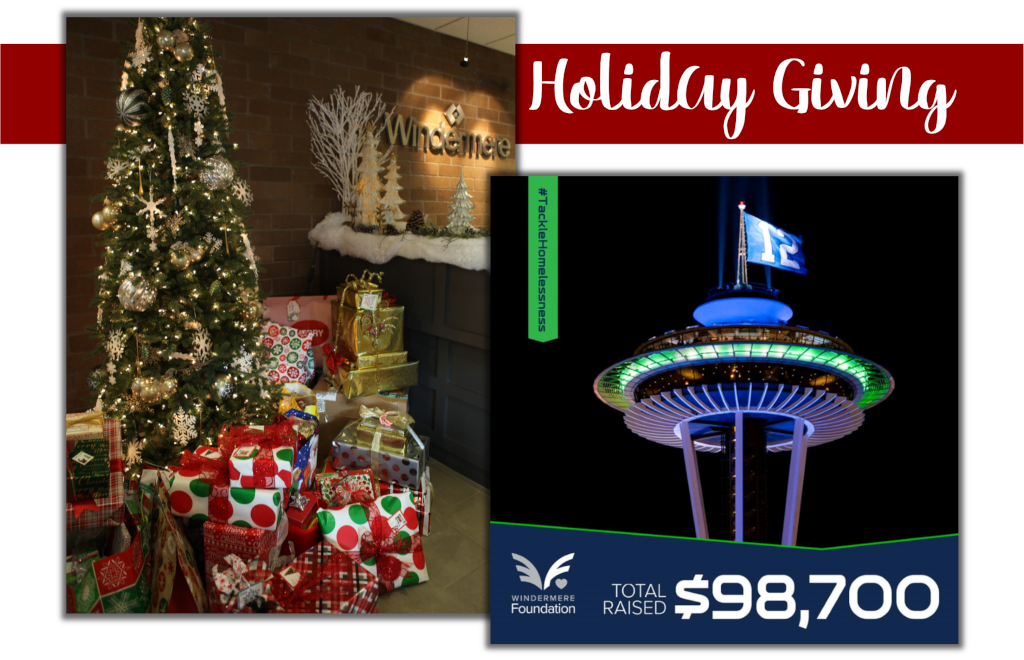 This past Christmas, my office adopted 22 foster boys, ranging in age from 13-18 years old, and living in group homes managed by Pioneer Human Services. These group homes serve boys who are struggling with emotional, behavioral and/or psychiatric problems that prevent placement in a traditional foster care setting. We purchased gifts, using wish lists from the boys, to help provide a joyful Christmas morning for these teenage boys who might otherwise be overlooked.
The office also raised money for grocery gift cards for families in need (also referred by Pioneer Human Services). This year we distributed $2,068 in grocery gift cards to 15 local families.
We are also thrilled to report that through our partnership with the Seattle Seahawks, this season Windermere raised a total of $31,900 for YouthCare, an organization that provides critical services for homeless youth. This brings our three-year total to $98,700 towards our #tacklehomelessness campaign! Thank you to the Seahawks and to YouthCare for helping us support homeless youth in our community. We'll be back next year to raise even more!
Posted on February 6, 2019 at 12:51 pm
Melody Benton
|
Category:
Newsletter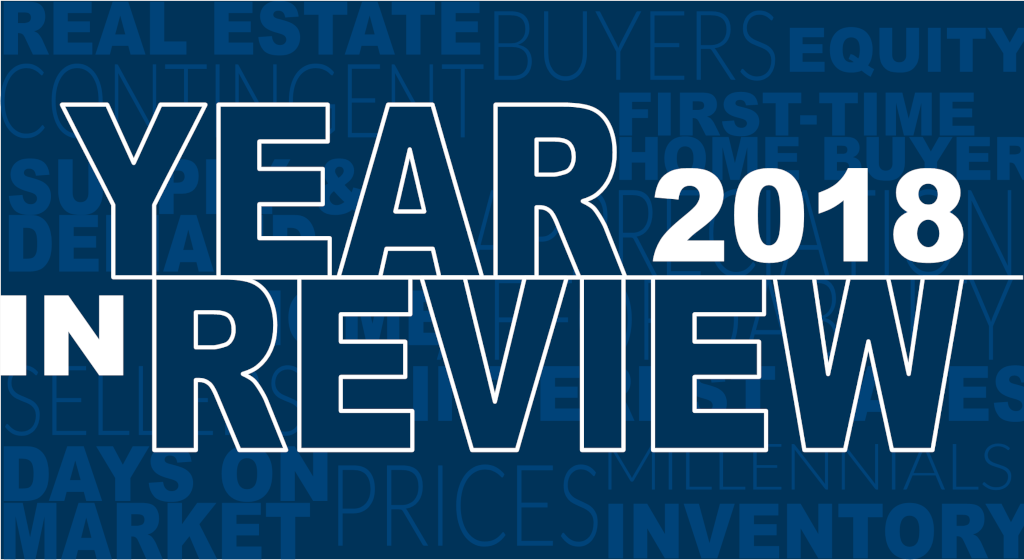 2018 was a year of growth and change. The dynamic greater Seattle area and hottest real estate market in the country started to head toward some balance. After six years of expansion resulting in an extreme seller's market, we encountered a market shift in the late spring. Where it is tricky, is the media paints a somewhat scary picture, cherry picking month-over-month statistics instead of looking at the entire year in review. I thought I'd take the opportunity to recap what led to this shift and where we might be headed.
In May, we saw a 40% increase in homes for sale. For so many years, the lack of inventory was the central theme of the market, with inventory levels as low as a two-week supply in the first quarter of 2018. These constricted inventory levels led to huge price escalations from buyers competing in multiple offers. It was not uncommon to have 10 buyers fighting over one house, resulting in a sale price 20% over the list price. That type of price growth is unreasonable and the result of the extreme market conditions. In May, that changed as many sellers started to come to market. Suddenly, buyers had more choices and multiple offers started to wane. This phenomenon led to a decrease in month-over-month price appreciation.
It just so happened that the increase in inventory was accompanied by two other influential factors. We had an increase in interest rate, and the now-repealed "Seattle Head Tax" was passed on May 14th, 2018 by the Seattle City Council.
Interest rates had been hovering in the low 4%s during all of 2017 and even in the high 3%s in 2016. We started 2018 in the low 4%s, but by May the rate had jumped a half-point. Coupled with extreme price jumps from limited inventory, affordability became an issue for many buyers. This started bringing folks to the sidelines.
A large contributor to the growth in our real estate market over the past 6 years was our robust job market, and the employment growth of companies such as Amazon. The "Seattle Head Tax" that passed in mid-May, but then repealed on June 12th, 2018, was a huge threat to our thriving economy. The angst it created in our region about the future of Seattle's job market was palpable, and had companies like Amazon making bold moves such as halting all current construction projects. Also, we were in the midst of Amazon's HQ2 search, and the head tax had Seattle on the line in regards to remaining the home to the big employers that have fed our job growth and economic rise.
The combination of a 40% increase in new listings, a half-point rise in interest rates, and the month-long battle over the head tax created pause in our real estate market. With more selection, more expensive money, and the drama in the Seattle City Council, folks were unsure of where we were headed. This created confusion, and when people are not clear they are less likely to make decisions. In retrospect, it was the perfect storm. Like any storm, it changed the environment, and like a washed-out road, we had to find a new route.
The new route, while a bit bumpy and new to navigate, has been refreshing and necessary. For so many years, we have been begging for more inventory to help temper price growth and create more mobility in the market. From 2016 to 2017, we had 14% year-over-year growth in median price in both King and Snohomish counties. To put that in perspective, the average year-over-year appreciation rate over the last 19 years has been 6%. Home values growing at double-digit appreciation rates was unsustainable, and quite frankly not affordable. This balancing-out of the market is a healthy and more sustainable new route.
Year-to-date, Snohomish County's median price has grown 10% over the previous year and King county, 9%. A large part of that growth happened in the first half of the year, and we have seen some month-over-month prices go down since, as the market starts to find some balance. The media loves to report these month-over-month numbers to create headlines, but buries the big picture of growth over the previous year and the fact that balance is healthy, in the last few paragraphs of any given article.
The mobility that this created has been a welcome change. People were not putting their homes up for sale because they feared the prospect of finding their next one, so they stayed put. The almost overnight increase in selection created a more comfortable environment for the seller who also had to buy their next home. We have even started to see home sale contingency offers come together as this market has started to balance out.
As we round out 2018, in Snohomish County we ended November with two months of inventory based on pending sales, and 2.4 months in King County. This is still a seller's market, but not the extreme seller's market that had only two weeks of inventory – and that is a good thing. A balanced market is when you hit four months of inventory, and we have a way to go to get there. Bear in mind that these measurements are of the entire county and do not take price points into consideration. We have seen inventory pile a little higher in the higher price points. The big news is that sellers are sitting on a ton of equity. In Snohomish County, we have seen a 62% increase in median price since 2012, and in King County, 66%. As long as sellers keep this in perspective and understand that pricing needs to reflect the inventory levels, they will find great success.
The opportunity to make a move-up, downsize, or even buy your first home is awesome right now. Selection is actually an option and interest rates are still historically low. Currently, we are hovering around 5%, and they have actually recently dropped. Rates are predicted to head toward the mid 5%s in 2019, making a purchase now very appealing.
If you are just curious about the value of your home in today's market or you are considering a move in 2019, please reach out. I'd be happy to relate the current market conditions to your investment and your goals. Education and awareness led to clarity, and when one is clear, they are empowered to make strong decisions. It is my mission to help educate my clients and assist them in making these big life decisions. Whatever your goals are in 2019, it is my honor to help keep you informed on all things real estate related.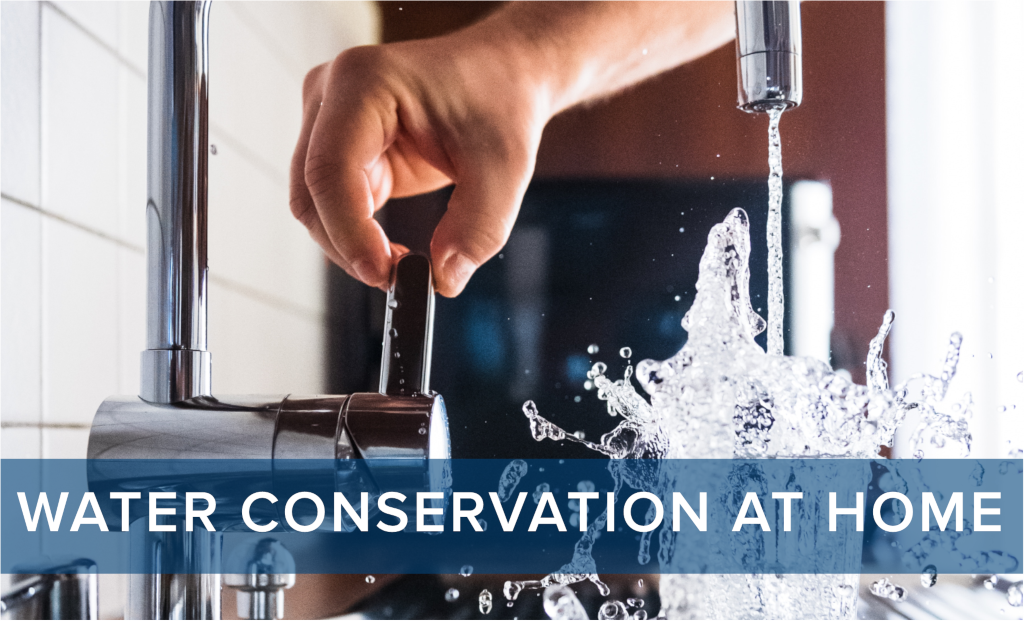 Why Conserve Water?
There are several compelling reasons to take measures at home to conserve water. Not only will you save money on your utility bill, but conserving water will also help to protect our environment. Reducing how much water we use (and waste) also reduces the energy required to process and deliver it to our homes and businesses. This helps reduce pollution and conserve fuel. Minimizing water use also helps to extend the life of septic systems, and can help avoid costly sewage system expansions.
It's easy to forget that water is a finite resource, but the stark truth is that only 3% of the water on Earth is fresh water. As populations grow, if we do not protect this precious resource, we may find down the road a lack of adequate, healthy water supply. This would have drastic consequences on water costs, food supplies, and health hazards.
The most effective way to save water is to upgrade your appliances and fixtures. But there are many other ways to reduce the amount of water used at home, most of which do not require any significant investment. Check out this list to get you started. A quick google search will provide even more ideas. Making just a few small changes over the next year can add up to hundreds or even thousands of gallons in water savings!
Where to Celebrate NYE
New Year's Eve 2018 is almost upon us, and if you are still looking for something to do, read on! There are lots of options in the greater Seattle area, whether you are looking for the biggest blow-out bash or an earlier, family-friendly event.
There are actually two parties that will converge at midnight for the iconic Seattle fireworks show.
The Armory Stage will host rock band SWAY from 8pm until midnight. And at the International Fountain, you can dance the night away with live electronic music and video projection show (starts at 10pm). Tickets are required for both parties, however the big fireworks show is free to enjoy.
The Pacific Science Center transforms on NYE with fire sculptures, drinks and live music. There will be special entertainment throughout the night, as well as the standard Science Center exhibits. At midnight, head outside for the Space Needle fireworks. Purchase tickets in advance.
Watch the Seattle Center fireworks from under the glass of Chihuly Gardens. The evening includes appetizers, desserts, live music and a midnight toast. Purchase tickets in advance.
Another Seattle Center option, the Museum of Popular Culture offers four 21+ parties in one. With live music on three performance stages, comedians, party favors, special VIP areas, more than 20 bars, and a special singles-only cocktail hour, this is one of the largest parties of the year. Museum access is included in the price of the party, purchase tickets in advance.
First Night is an all-ages, family-friendly celebration in Downtown Tacoma's Theater District. The affordable admission price includes museums, music, art, drama, dance, and a whole day and night of activities. The cost of entry increases as the festival gets closer, so buy early to save!
The perfect NYE celebration if you have older kids, this pajama party features comedians, balloon makers, pizza, snacks, and educational, hands-on activities throughout the night. The fun culminates at 9pm with a ball drop.
Ivar's on Northlake will host live music, tasty food and view of the fireworks without the crowds. Advanced reservations are required, and will range in price depending on your selections.
Ring in the new year with the latest in R&B, Old School, Jazz and Hip Hop music. This is a 21+, semi-formal event, and hotel packages are available with your ticket purchase.
A Seattle tradition for almost a decade, this 18+ party always brings a mixed crowd together for a night of dancing. This is one of the biggest EDM parties of the year.
Celebrate the coming new year all day at KidsQuest! There are activities every hour from 10am to 4pm, including Bubble Wrap Stomp, New Year's Hats, Storytime, glittery tattoos, and more. Admission is free with membership or museum admission.
Posted on December 15, 2018 at 1:08 pm
Melody Benton
|
Category:
Newsletter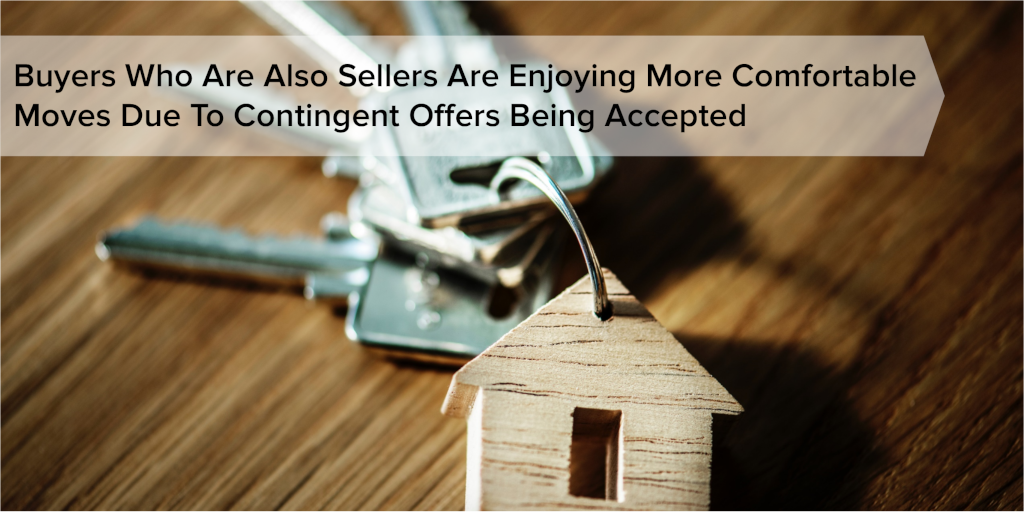 With a healthy increase in inventory since May, the need for buyers to have all their down payment funds immediately available, and a willingness to make offers with no contingencies has passed in most cases. It has been quite a relief, and is providing opportunities for many folks that have wanted to cash in on their well-developed equity levels, and either move up to a bigger home or down size (right size) to a home that better fits their current lifestyle.
For the first time in years we are starting to see an increase in contingent offers that are turning into pending transactions. A contingent sale is one where a buyer makes an offer to purchase their next home contingent on the sale of their current home. In some cases, the buyer's current home may be already on the market, or in other cases they still need to launch their home to the market. Many buyers in this situation wait to find a home/seller that is willing to accept their contingent offer, and then they immediately launch their home onto the market.
The goal is a sale within 30-45 days, which will then provide the buyer with their down payment funds, and then close both properties within days of each other, making a smooth transition from one house to the next. We have not seen inventory levels the way they are now since late 2014, so the opportunity for successfully executing a contingent offer has not been an option for 4 years! It is a great time to seize this opportunity. With that said, let's look at some statistics which highlight some of the gains there are to be had.
First and foremost, let's look at year-over-year price appreciation. Over the last 12 months, we have seen an 11% increase in prices in both King and Snohomish Counties. Last year, the year-over-year price appreciation was 14% for both counties. This illustrates that price appreciation is slowing, or softening, if you will, due to the increase in inventory levels. This is a welcome trend as we move away from unsustainable appreciation levels, which is helping to stabilize affordability. Bear in mind that a historically-normal appreciation rate is 3-5%, so we are still a ways away from reaching that baseline.
The current market environment for both counties is still a seller's market, sitting at 2.6 months of inventory based on pending sales for King, and 2.3 for Snohomish. A balanced market is representative of 3-6 months on inventory; we are currently just under that, but well above the extreme 0.5-0.8 months that we experienced over the last year or so. This has created more selection, which has minimized multiple offers and given buyers the opportunity to write offers with more comfortable terms, such as a home sale contingency.
Lastly, let's talk interest rates! Currently, they are hovering around 5%. Yes, this is up from the 4.5% we saw earlier this year, but still well below the 30-year historical average of 6.7%. Money is still relatively cheap to borrow, and this should be taken advantage of as experts predict interest rates to rise as we head into 2019 and beyond. Your interest rate is typically fixed for the life of your loan, so rate plays into the long-term savings you can have on your asset if locked in at today's levels.
If you have thought about making a move to a home that is a better fit for your current lifestyle, but have been stalled because you weren't sure how to do it, now is the time to consider your options. Please reach out if you'd like a review of the current market conditions and how they relate to your goals. It is my goal to help keep my clients informed and empower strong decisions.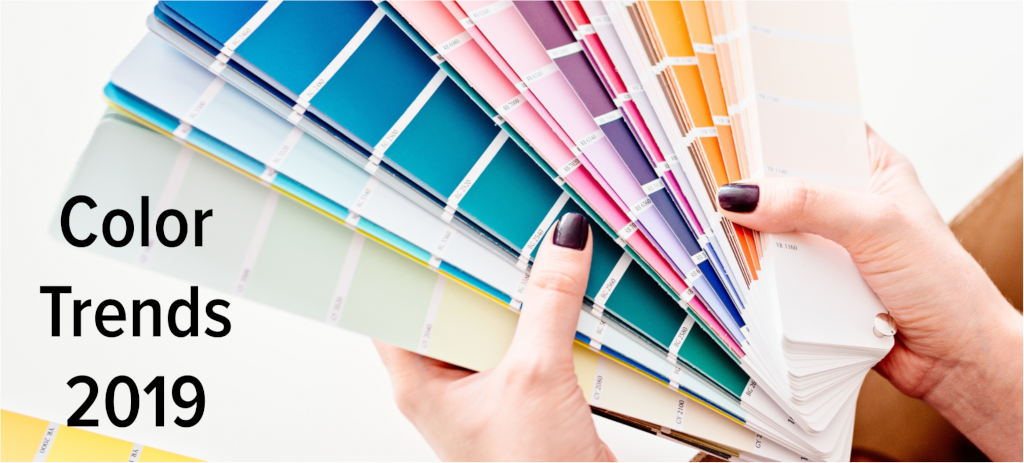 Choosing a color palette for your home can be a complex process. Whether you are refreshing the interior or exterior, identifying colors that you relate to and that are on trend can be a challenge. Check out this article from House Beautiful on the most popular color palettes for 2019 based on your color personality. I think there is a lot of fun to be had here, and remember – a couple coats of paint can be the most inexpensive way to refresh your home. If you need a painter or any other contractor, remember that I can be a resource, as I have a preferred contractors list that I can pull from.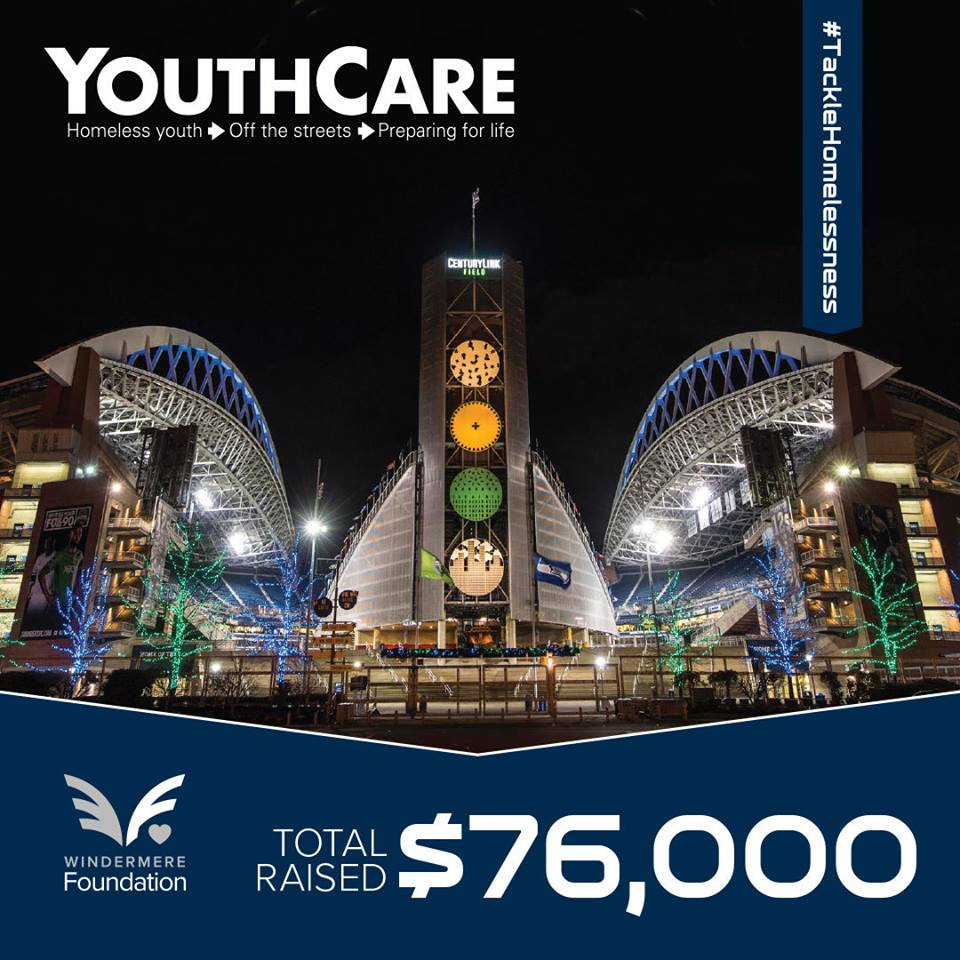 #TackleHomelessness
Every play matters in the fight against homelessness! Congratulations to the Seattle Seahawks for helping us raise $4,600 to #TackleHomelessness in their last home game against Los Angeles. That brings our season total to $9,200 and our cumulative money raised to $76,000! Good luck to the Hawks this weekend against the Chargers!